California, known for its vibrant cities and glamorous lifestyle, is also home to some of the largest and most impressive shopping malls in the United States. If you're a shopaholic or simply love exploring retail havens, this article is your ultimate guide to California's five biggest malls. From upscale designer boutiques to popular chain stores, these malls offer an unparalleled shopping experience that caters to every taste and preference. Join us as we embark on a journey through the retail wonders of the Golden State.
1. South Coast Plaza in Costa Mesa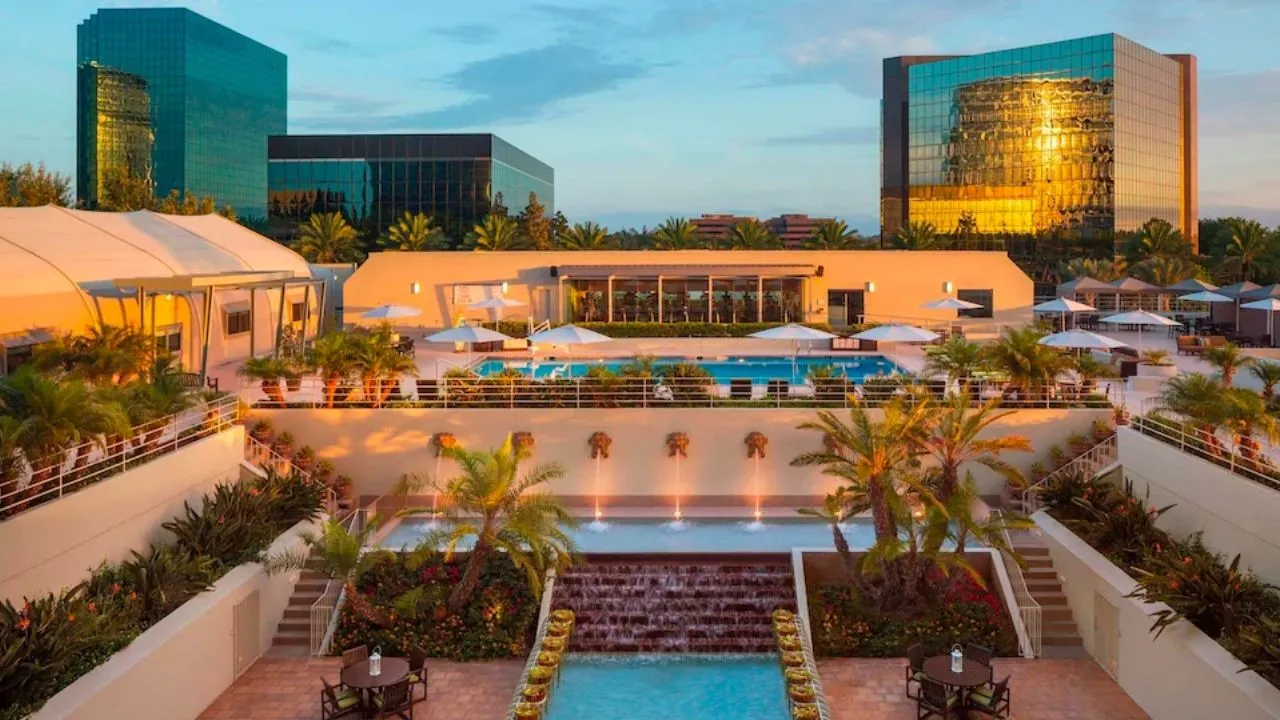 South Coast Plaza in Costa Mesa, California, is a renowned regional shopping mall that offers an unparalleled retail experience. As the largest shopping center on the West Coast of the United States, it holds an impressive reputation in the retail industry. Prior to the COVID-19 pandemic, South Coast Plaza boasted annual sales exceeding $1.5 billion, the highest in the country.
The mall's 2.8 million square feet (260 thousand square meters) of gross leasable area house over 270 stores, making it one of the largest shopping centers in the United States. It features a remarkable lineup of 275 retailers, offering the highest concentration of design fashion retail in the country. The sales volume per square foot at South Coast Plaza reaches an impressive $800, second only to Westfield Valley Fair in San Jose-Santa Clara, California. In comparison, the national average stands at $411 per square foot.
South Coast Plaza is anchored by three Macy's stores, Nordstrom, Bloomingdale's, and Saks Fifth Avenue, solidifying its status as a premier shopping destination. The mall has earned recognition as the largest shopping center in California and the fourth largest in the United States.
With approximately 24 million visitors annually, South Coast Plaza continues to attract a significant footfall. The mall's success can be attributed to its appeal to luxury brands. Many renowned names have chosen South Coast Plaza as a prominent location, often being their sole store in the region. Examples include Zara, which opened its first California store in the mall in 2004, and Chloé, a French luxury design house that selected South Coast Plaza for its second boutique in the United States. Rolex, the esteemed watch manufacturer, also established its flagship U.S. location within the mall. Furthermore, Room & Board, a purveyor of modern furniture, opened a sizable showroom in 2002, adding to the diverse range of offerings.
South Coast Plaza has received numerous accolades over the years, including being awarded the Federal Trademark as "The Ultimate Shopping Resort" in 2004. The mall takes pride in hosting special events and promotions such as "Fashion Plates," a 10-day annual promotion featuring discounted rates at its high-end restaurants.
Despite challenges faced during the COVID-19 pandemic, South Coast Plaza reopened in August 2020 with additional safety measures in place, ensuring a safe shopping environment for visitors. The mall continues to evolve and attract new brands, with recent additions including Thom Browne, Ganni, Louis Vuitton California Dream, and many more.
With its grandeur, exceptional retail offerings, and continuous innovation, South Coast Plaza (Google Maps Direction) remains an iconic shopping destination that sets the benchmark for luxury and style in California.
2. The Grove in Los Angeles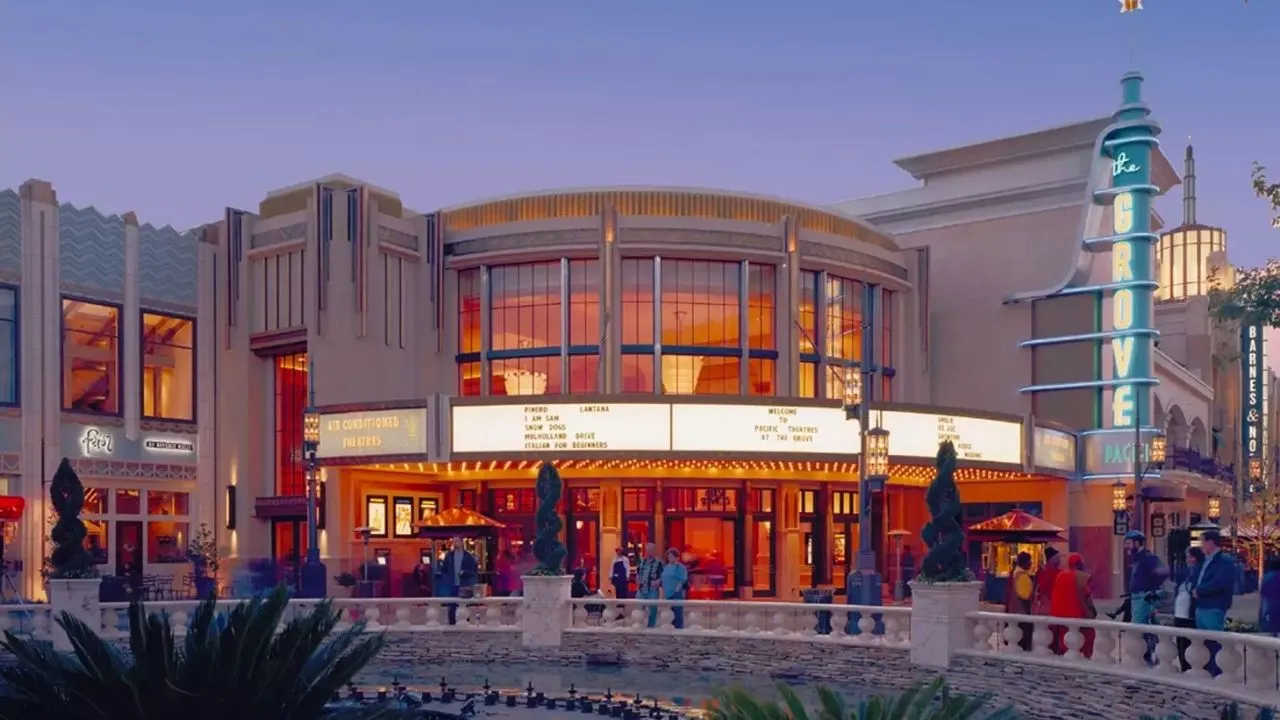 The Grove in Los Angeles is an expansive outdoor shopping destination that has garnered immense popularity as one of California's most sought-after malls. As you step foot into this sprawling shopping hub, you'll be captivated by its vibrant atmosphere and diverse offerings. Before immersing yourself in the plethora of stores, take advantage of the complimentary double-decker Grove Trolley, which transports visitors to The Original Farmers Market—a haven for gourmet groceries and specialty foods.
Once you've indulged in the Farmers Market experience, return to The Grove and prepare to be amazed by a wide range of fashion-forward brands and enticing pop-up stores. The mall caters to a variety of tastes, whether you're seeking classic American cuisine, Italian delicacies, or a quick bite from a fast-food joint amidst a melting pot of other cuisines. The dining options are as diverse as the shopping itself.
One of the standout features of The Grove is the mesmerizing light show at the Dancing Fountain. Stay until evening and witness a spectacular display that combines water, music, and lights, creating a truly enchanting experience. The combination of the fountain's captivating performance and the beautiful upmarket shopping area provides an ambiance that is both inviting and inspiring.
What sets The Grove apart is its dedication to creating a pleasant environment for visitors to wander, dine, shop, and simply enjoy the surroundings. The architectural design, led by David Williams of Caruso Affiliated Holdings and KMD Architects, draws inspiration from indigenous Los Angeles buildings and classic historic districts. The result is a carefully crafted blend of shopping alleys, expansive plazas, and intimate courtyards. The Art Deco-style false fronts and contemporary store interiors add a touch of elegance and sophistication to the mall's overall aesthetic.
While The Grove (Google Maps Direction) has garnered praise for its design and offerings, some critics have voiced concerns about the inward-facing design, which they feel fails to incorporate the surrounding neighborhood and connect seamlessly with Pan Pacific Park, adjacent apartment complexes, and businesses facing Fairfax and Third Streets. However, the design primarily caters to patrons arriving by car, with a parking structure that can accommodate up to 3,500 vehicles.
Adding to its allure, The Grove features a prominent statue called "The Spirit of Los Angeles," which adds a touch of artistry to the mall's ambiance. Additionally, the grassy area by the fountains serves as a lively venue for various live shows, enhancing the overall entertainment value for visitors.
To facilitate easy movement between The Grove and the adjacent Farmers Market, an internal transit system utilizes electric-powered trolley cars. This convenient mode of transportation further enhances the seamless experience of exploring both destinations.
All in all, The Grove in Los Angeles offers a unique and captivating shopping experience that combines upscale retail offerings, delectable dining options, and enchanting entertainment. It's a place where you can lose yourself in a world of fashion, indulge in culinary delights, and revel in the vibrant energy that permeates the air. Whether you're looking to shop, dine, or simply enjoy the ambiance, The Grove is a must-visit destination that showcases the best of what Los Angeles has to offer.
3. Fashion Island in Newport Beach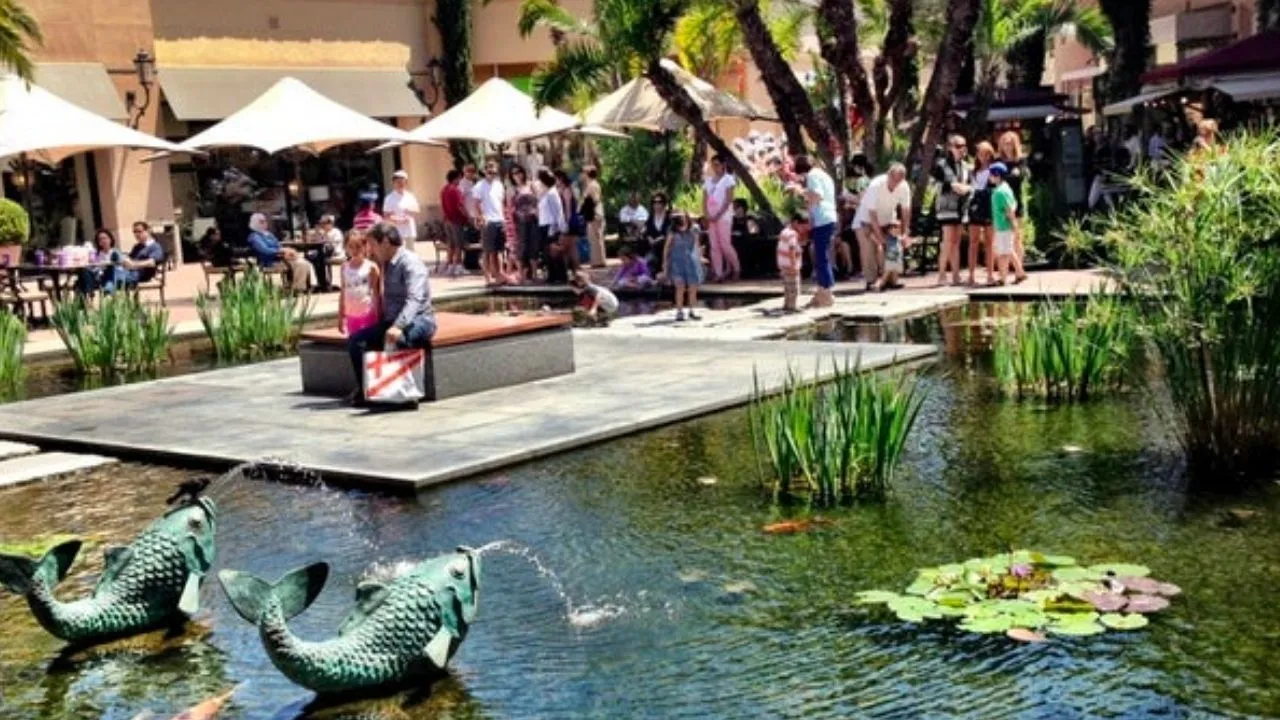 Fashion Island, located in Newport Beach, California, is a renowned outdoor regional shopping mall that has been captivating visitors since its opening in 1967. Developed by The Irvine Company as a centerpiece of the master-planned Newport Center district, Fashion Island stands as Orange County's premier coastal shopping destination, boasting a range of high-end retailers, world-class department stores, and a diverse selection of dining options.
As you step foot into Fashion Island (Google Maps Direction), you'll immediately be immersed in an atmosphere of sophistication and relaxation. The mall's design exudes a resort-like ambiance that is distinctly Southern Californian, offering pristine views of the Pacific Ocean. Owned by Irvine Company, Fashion Island is home to a carefully curated collection of exclusive specialty boutiques, ensuring that shoppers have access to the latest trends and fashion-forward designs.
Anchored by Bloomingdale's, Macy's, Neiman Marcus, and Nordstrom, Fashion Island boasts an impressive lineup of department stores, each contributing to the mall's diverse shopping experience. Additionally, it is worth noting that Fashion Island is home to Orange County's only Neiman Marcus, making it a destination for luxury shoppers in the area.
The mall showcases an array of acclaimed restaurants, providing visitors with the perfect opportunity to take a break from shopping and indulge in a delightful culinary experience. From the exquisite flavors of Sushi Roku and FIG & OLIVE to the innovative cuisine of Red O by Rick Bayless and the fresh and healthy options at True Food Kitchen, Fashion Island offers a diverse range of dining choices to satisfy every palate.
Fashion Island also caters to those looking for a quick bite, with various options available throughout the mall. Whether you're in the mood for a casual burger from Hopdoddy Burger Bar or a refreshing beverage from Lemonade, there are plenty of quick and convenient options to choose from.
One of the notable aspects of Fashion Island is its ample parking facilities, ensuring that visitors can easily access the mall without the hassle of searching for a parking spot. This convenience adds to the overall shopping experience, allowing visitors to focus on exploring the wide array of shops and dining establishments.
While Fashion Island boasts an impressive selection of designer shops, mainly located within Neiman Marcus, Bloomingdale's, and Nordstrom, some visitors have noted that the selections may be slightly lighter compared to standalone stores. However, this doesn't detract from the overall appeal of Fashion Island, as it still offers an exceptional shopping experience that encompasses a blend of high-end luxury and coastal California style.
4. The Shops at Mission Viejo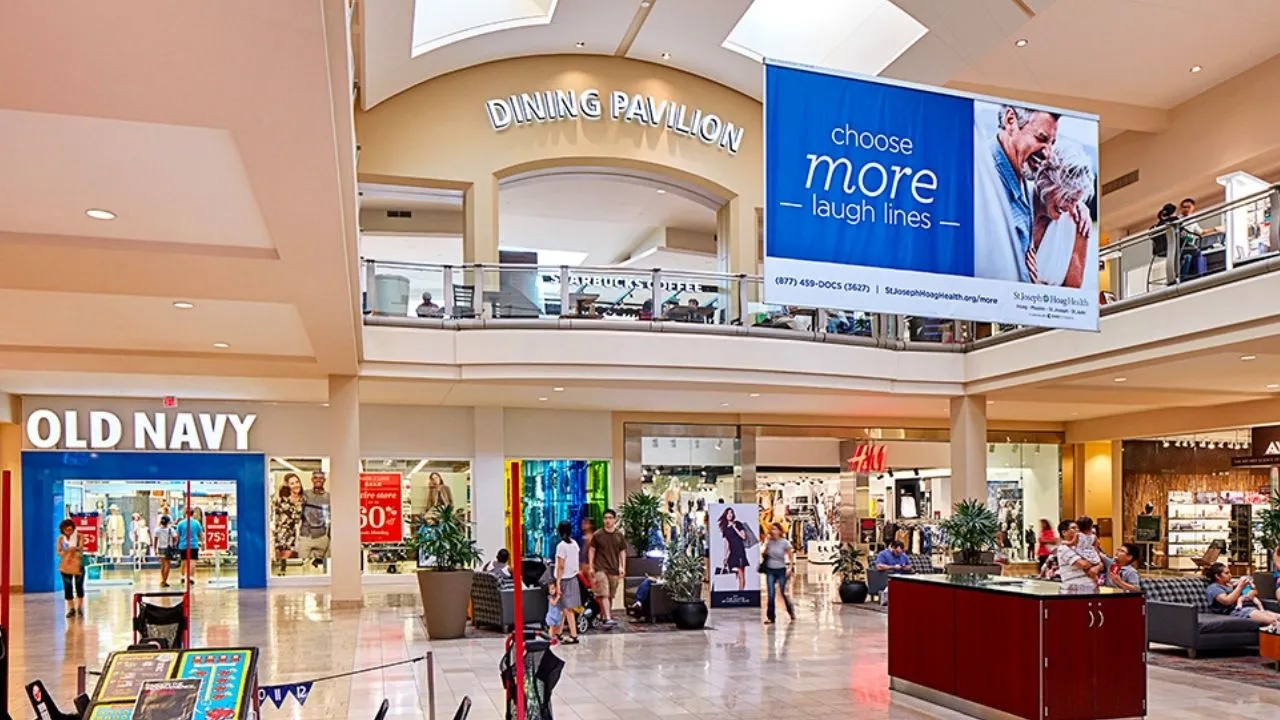 The Shops at Mission Viejo, located in Mission Viejo, California, is a charming indoor shopping mall that caters to the local community and visitors alike. Anchored by two Macy's locations, Nordstrom, and Dick's Sporting Goods, this mall offers a diverse range of shopping options in the southernmost region of Orange County. The mall is managed by Simon Malls, who owns a majority stake of 51%.
With approximately 150 stores and restaurants, The Shops at Mission Viejo provides a variety of choices to satisfy every shopper's needs. Whether you're in search of the latest fashion trends at Nordstrom, seeking home decor inspiration at RH Restoration Hardware, or looking for sporting goods at Dick's Sporting Goods, this mall has something to offer for everyone.
One of the notable aspects of The Shops at Mission Viejo (Google Maps Direction) is its family-friendly environment. It serves as a beautiful place for families and children to enjoy a day out together. The mall provides a range of amenities and attractions, including a nice play area for kids, ensuring that everyone can have a delightful shopping experience.
Visitors to The Shops at Mission Viejo will appreciate the reasonable prices and variety of items available at the stores. The mall offers a nice selection of shops that cater to various budgets, allowing shoppers to find quality products without breaking the bank. This makes it an ideal destination for those looking for affordable shopping options.
Additionally, the mall features a spacious and clean food court where visitors can refuel and enjoy a meal. Popular dining options such as Charlie's Steak and Panda Express provide delicious and hygienic food choices, ensuring that shoppers can satisfy their cravings while enjoying a comfortable dining experience.
One of the advantages of The Shops at Mission Viejo is its ample parking facilities and easy accessibility. Visitors can enjoy the convenience of finding plenty of parking spaces, making their shopping experience hassle-free. The mall's location near the freeway also provides easy access for travelers and locals alike.
5. Glendale Galleria in Glendale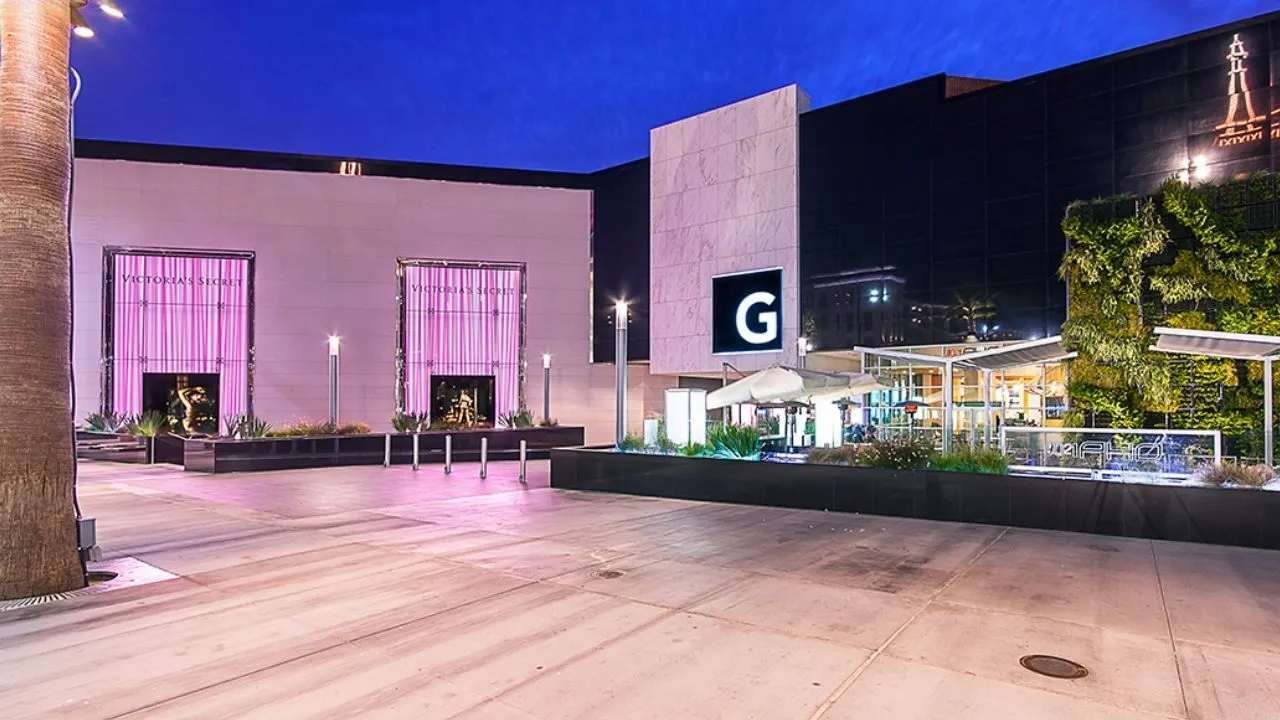 The Glendale Galleria, situated in downtown Glendale, California, is a sprawling three-story regional shopping center and office complex. Since its opening in 1976, it has become one of the largest and most popular malls in Southern California. With its expansive retail space of 1.6 million square feet, the Glendale Galleria ranks as the third largest mall in Los Angeles County, following Lakewood Center and Del Amo Fashion Center.
Owned and managed by Brookfield Properties since 2002, the Glendale Galleria has consistently ranked among the highest-grossing shopping centers in the United States. It offers an enormous selection of major shopping and dining brands, making it a go-to destination for shoppers seeking a wide range of options.
One of the notable features of the Glendale Galleria (Google Maps Direction) is its extensive collection of stores, catering to every shopping need and expectation. From popular department stores like Target, Macy's, and Bloomingdale's to renowned brands such as Apple, Hollister, Adidas, and telecommunications providers like T-Mobile, AT&T, and Verizon, the mall offers a diverse range of shopping experiences. Visitors can explore stores of various sizes, with both small specialty boutiques and larger retail spaces available.
The Glendale Galleria is conveniently located in the heart of the city of Glendale, providing easy access for shoppers. The mall offers free parking, ensuring a hassle-free experience. However, due to its size, it's recommended to take note of where you parked your car to avoid any difficulties in finding it later.
While the Glendale Galleria is known for its comprehensive shopping options, some visitors have noted occasional security concerns, citing incidents where security personnel followed individuals without apparent reason. However, overall, the mall provides a positive shopping experience with its vast array of stores and dining establishments.
As part of the Brookfield Properties portfolio, the Glendale Galleria is part of a larger vision to redefine retail experiences. Brookfield Properties aims to integrate shopping, dining, entertainment, and more to create innovative retail destinations worldwide. Their focus goes beyond managing properties and mall redevelopment; they strive to create spaces that attract consumers, inspire communities, and bring people together.
Wrap-Up
California's shopping scene is as diverse and dynamic as the state itself. Whether you're a fashion aficionado or simply enjoy exploring retail havens, the five biggest malls in California offer an unparalleled shopping experience. From the opulence of South Coast Plaza to the coastal charm of Fashion Island and the urban vibrancy of The Grove and Glendale Galleria, these malls provide a perfect blend of luxury, convenience, and entertainment. So, indulge in retail therapy, explore the latest trends, and immerse yourself in the retail wonders of the Golden State. Happy shopping!
Other Road Trips Worth Your Attention