Note:
This guide was last updated ago. If you've spotted anything that seems a bit out-of-date or if you have some killer tips to share, we're all ears! Feel free to
leave a comment below
.
As my spouse and I embarked on our road trip from Texas to Montana, we left behind our cozy home and two cherished cats, eager for the adventure ahead. As an architect, I anticipated exploring diverse landscapes and architectural wonders, while my partner, a digital marketer, looked forward to uncovering unique stories along the way.
As a vegetarian, I looked forward to exploring the array of dining experiences that cater to my dietary choices. My spouse, always supportive, was just as enthusiastic about discovering these culinary delights with me. From the comfort of the Embassy Suites in Amarillo to the artistic streets of Billings, we anticipated the various flavors and textures that awaited us.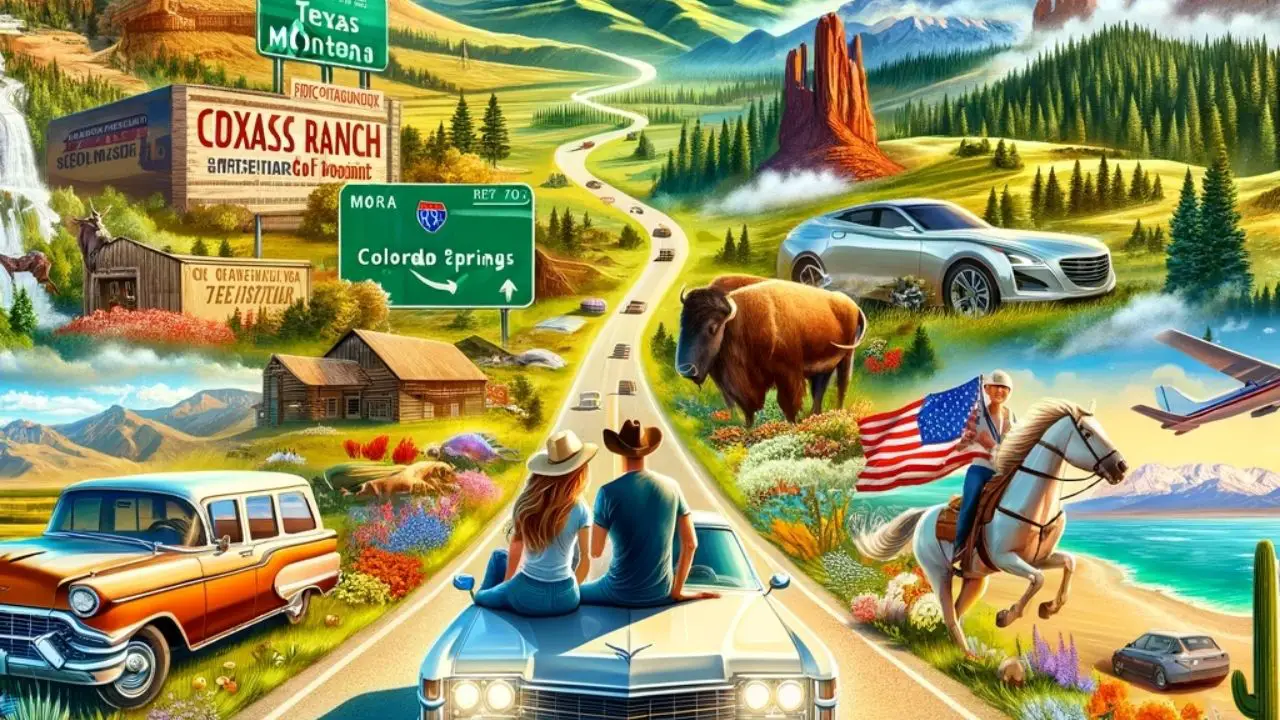 Planning the Journey
As an architect with a penchant for meticulous planning and a digital marketer always on the lookout for the next big trend, our journey from Texas to Montana required a fusion of careful preparation and spontaneity. We started by mapping out a route that promised both architectural marvels for my keen eye and vibrant stories for my partner's creative campaigns.
Choosing the Right Time: Spring emerged as the perfect season for our adventure. The mild weather promised comfortable drives and the blossoming landscapes were ideal for both serene contemplation and lively social media posts. As we packed, our two cats watched with curious eyes, probably wondering about the buzz of activity.
Packing Essentials: Packing was an exercise in balancing practicality with pleasure. My mind insisted on including a sketchbook and a camera to capture the structural elegance of our stops, while my partner made sure to pack digital gadgets essential for capturing and sharing our journey online.
Sustainable Travel: Conscious of our environmental impact, we opted for reusable water bottles and eco-friendly travel gear. We planned stops at places known for their sustainable practices, aligning our journey with our values. As a vegetarian, I was particularly excited about trying local, plant-based cuisines, adding an interesting twist to our culinary experiences.
The Unexpected Element: As we double-checked our list, our playful cats decided to contribute their own 'preparation' – sneaking a toy mouse into our luggage. This little surprise, discovered only miles into our trip, served as a humorous reminder of the joys waiting back home 🙂
As we embarked on our journey, we were ready for the unexpected, eager to immerse ourselves in the diverse experiences that lay ahead, from the urban sprawl of Texas to the majestic tranquility of Montana.
Major Stops and Accommodations: From Texas to Montana
1. Amarillo, Texas: Starting with a Burst of Culture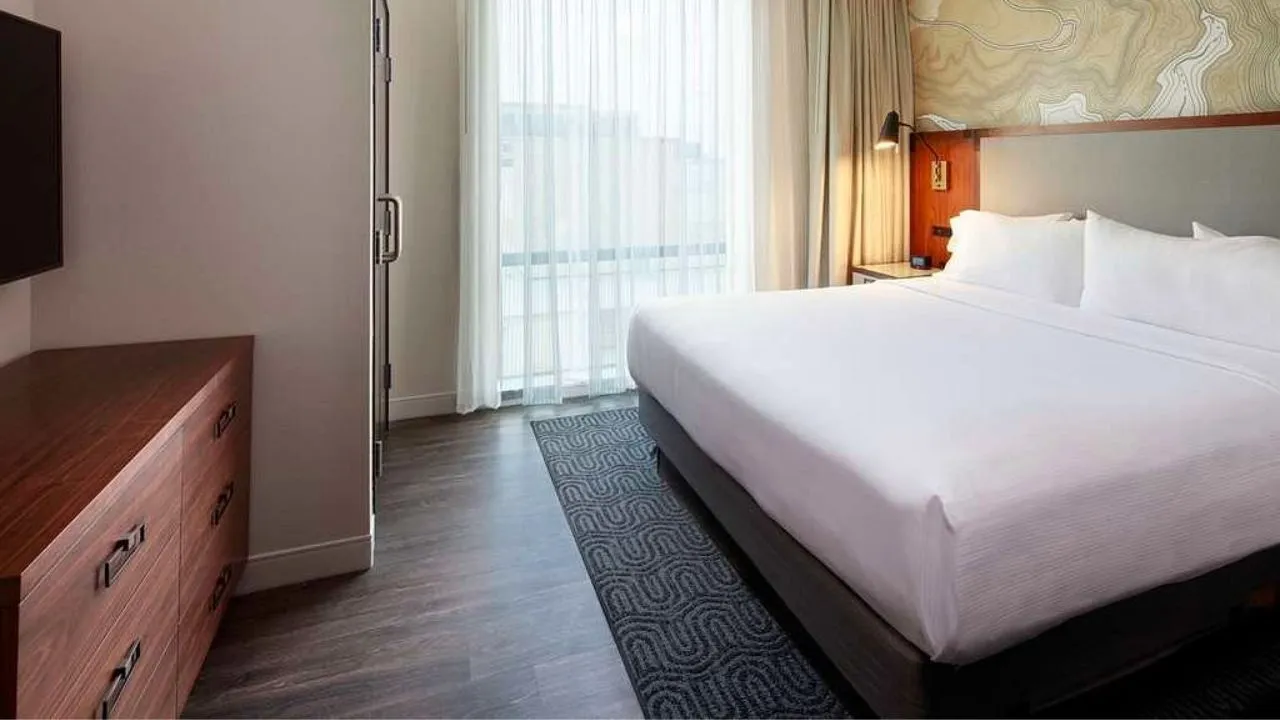 We kicked off our journey in Amarillo, staying at the Embassy Suites. The hotel's close proximity to the Amarillo Civic Center sparked my architectural interest with its design, while my partner was charmed by the vibrant local culture. A visit to the quirky Cadillac Ranch was a must – we left our creative mark on the graffiti-covered Cadillacs, a fun start to our journey.
2. Pueblo, Colorado: A Blend of History and Hospitality
In Pueblo, we enjoyed the warmth and all-inclusive hospitality of Wingate by Wyndham. I found a connection with the past at the Rosemount Museum, marveling at the Victorian-era architecture, while my partner relished in capturing its historical essence.
3. Colorado Springs, Colorado: Nature's Grandeur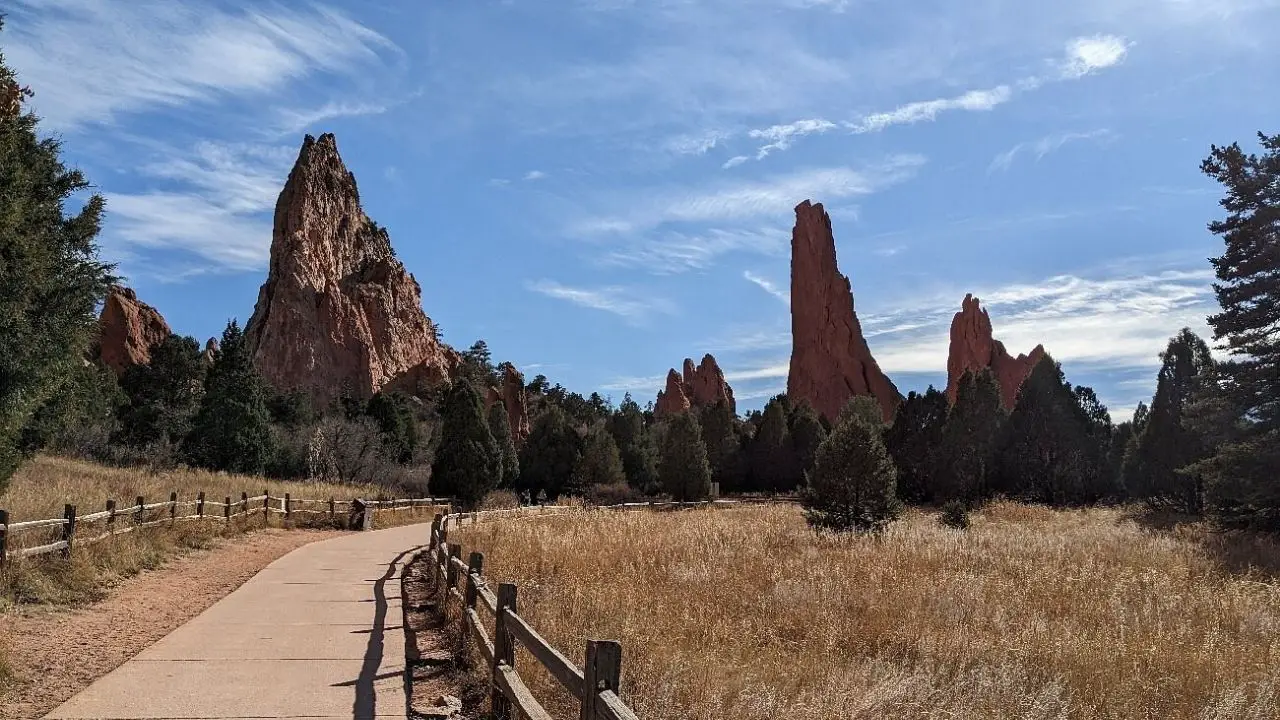 The natural beauty of Colorado Springs was breathtaking. We stayed at the Best Western Plus Peak Vista Inn & Suites, which provided a comfortable respite after a day spent exploring the Garden of the Gods. As a vegetarian, I appreciated the fresh, local produce, while my partner was enchanted by the scenic landscapes.
4. Denver, Colorado: Urban Exploration
Denver's vibrant urban scene was a highlight. The Oxford Hotel's blend of history and modern convenience was a treat. We spent a day lost in the beauty of the Denver Botanic Gardens, a perfect blend of nature and urban elegance that appealed to both of our professional sensibilities.
5. Fort Collins, Colorado: A Toast to Craftsmanship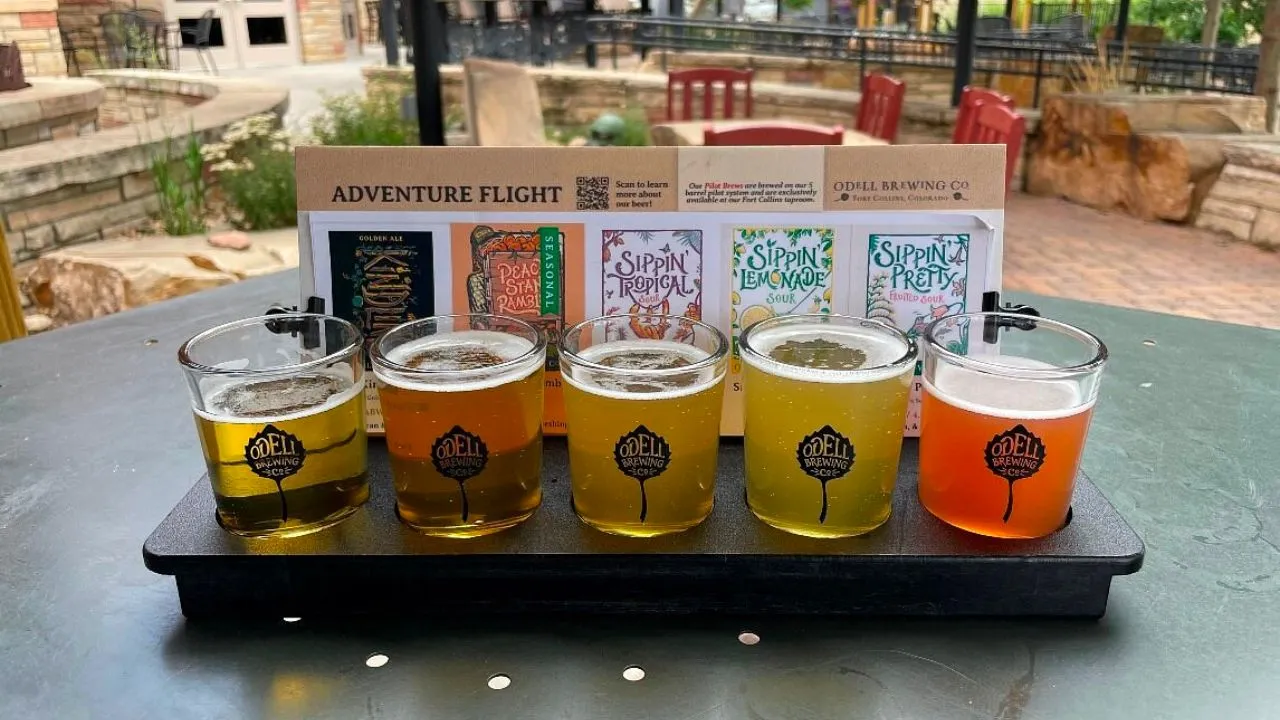 In Fort Collins, The Armstrong Hotel's proximity to Old Town offered us a chance to explore local culture on foot. A tour of the Odell Brewing Company was a delightful detour, where I enjoyed the architecture and my partner the craft beer narrative.
6. Buffalo, Wyoming: A Tranquil Retreat
The tranquility of Buffalo, Wyoming, was a refreshing change. Creekside Downtown Vacation Suites offered a serene view of the river, perfect for some peaceful sketching, while the Historic Occidental Hotel Museum provided a glimpse into the past, much to my partner's delight.
7. Sheridan, Wyoming: Into the Wilderness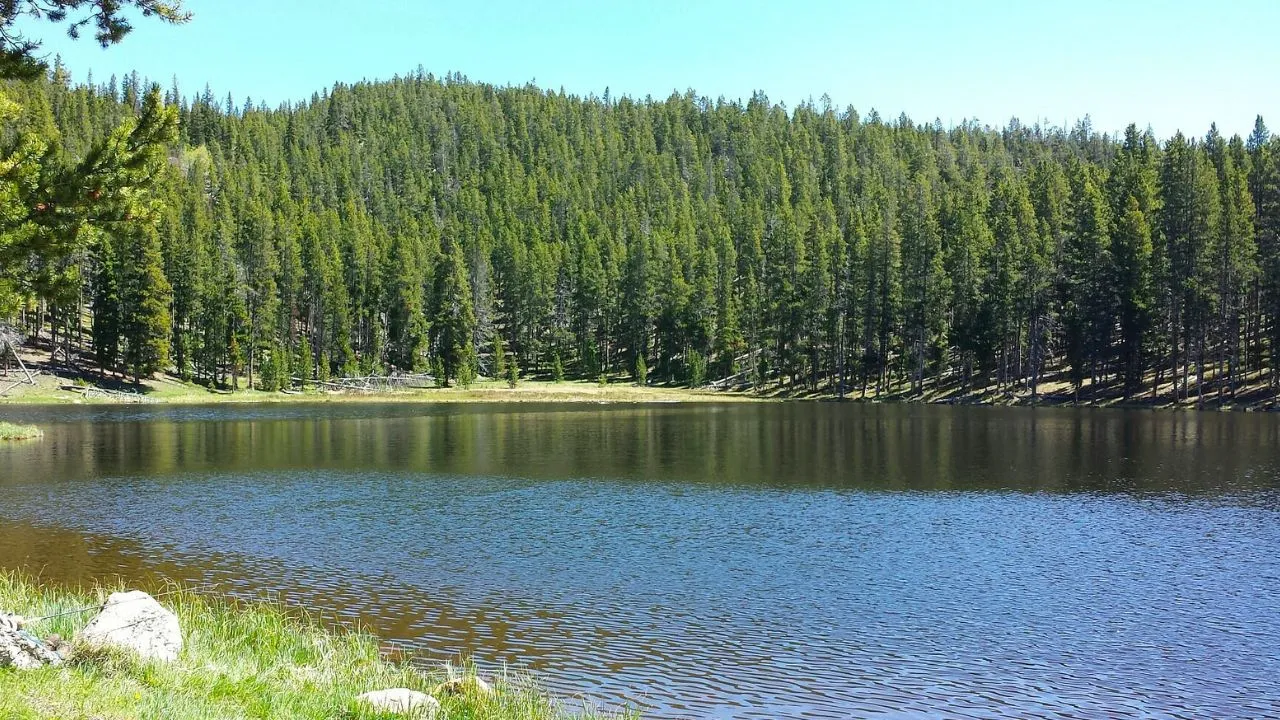 At Sheridan Inn, each room told a different historical tale, fascinating us both. Our excursion into Bighorn National Forest was a highlight – the sprawling wilderness provided ample inspiration for us.
8. Billings, Montana: The Journey's End
We concluded our journey in Billings, Montana, at Boothill Inn & Suites. The visit to Pictograph Cave State Park was a profound experience, where the ancient rock art made me ponder the permanence of design, while my partner captured these timeless stories.
Each stop on our journey from Texas to Montana was not just a place to rest but a chapter in our travel story, filled with unique experiences that appealed to our personal and professional interests. From architectural marvels to digital narratives, this journey was a tapestry of discovery and delight.
Culinary Experiences and Unique Eateries | Texas to Montana
1. Amarillo, Texas: Rustic Charm at Coyote Bluff Cafe
After a long day's drive, the rustic and eclectic atmosphere of Coyote Bluff Cafe was just what we needed. Known for their excellent burgers, I found delight in their vegetarian options, while my partner enjoyed a classic, juicy burger. The café's lively ambiance set the perfect tone for our culinary journey. TripAdvisor | Google Maps
2. Pueblo, Colorado: Irish Flavors at Shamrock Brewing Co
In Pueblo, we discovered the charm of Shamrock Brewing Co. The fusion of an Irish pub and craft brewery offered a refreshing break. My partner was thrilled with the local craft beer selection, and we both enjoyed the warm, inviting antique mahogany bar, making for a cozy dining experience. TripAdvisor | Google Maps
3. Colorado Springs, Colorado: Fondue Delights at The Melting Pot
The Melting Pot in Colorado Springs was a unique experience. The restaurant's cheese fondue was a vegetarian dream come true for me, and the fresh bread and desserts from Coquette Bistro and Bakery were exceptional. My partner, always on the lookout for a unique story, found the restaurant's mix of intimate ambiance and communal dining intriguing. TripAdvisor | Google Maps
4. Denver, Colorado: A Neighborhood Gem, Corinne Restaurant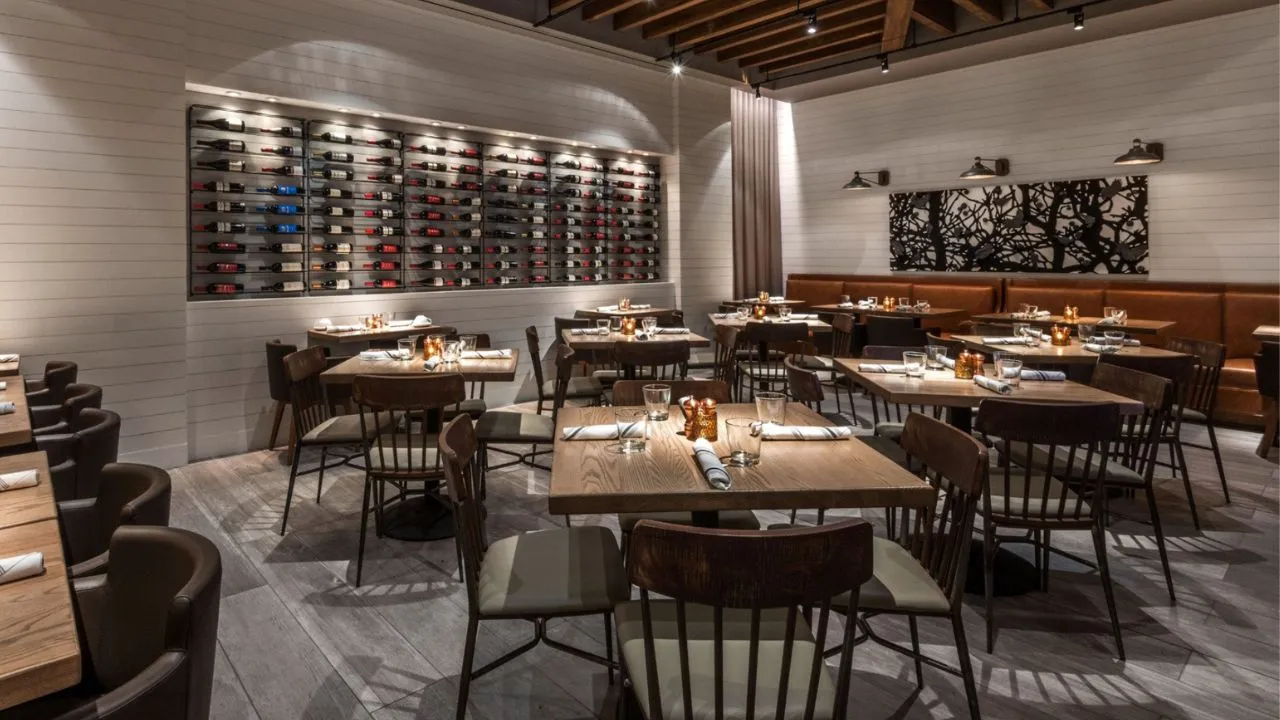 Denver's Corinne Restaurant was a delightful find, offering both hearty and healthy options. We appreciated the modern design and honest food. The restaurant's friendly atmosphere provided a great backdrop as we planned our next day's adventures, sharing laughs and plans over a delicious meal. TripAdvisor | Google Maps
5. Fort Collins, Colorado: Southern Comfort at Lucile's Restaurant
At Lucile's Restaurant in Fort Collins, the expanded menu offered a variety of choices. As a vegetarian, I was pleasantly surprised by the range of options, and we both relished their renowned breakfast. The relaxed setting was a perfect start to our day, filled with anticipation for the road ahead. TripAdvisor | Google Maps.
6. Buffalo, Wyoming: Homely Vibes at The Busy Bee Cafe
The Busy Bee Cafe in Buffalo welcomed us with its bright dining room and views of Clear Creek. It felt like a home away from home. The old-fashioned soda fountain was a delightful treat, taking us on a nostalgic journey. We shared a light-hearted moment when my partner playfully recreated a classic soda fountain scene. TripAdvisor | Google Maps
7. Sheridan, Wyoming: Distinctive Charm at Frackelton's
Frackelton's in Sheridan presented a blend of fine food and a tasteful atmosphere. The distinctive charm of the place resonated with us, and we enjoyed a relaxing dinner, reflecting on the day's adventures and planning for the next. The restaurant's commitment to quality was evident in every dish. TripAdvisor | Google Maps
8. Billings, Montana: Culinary Finale at Montana's Rib and Chop House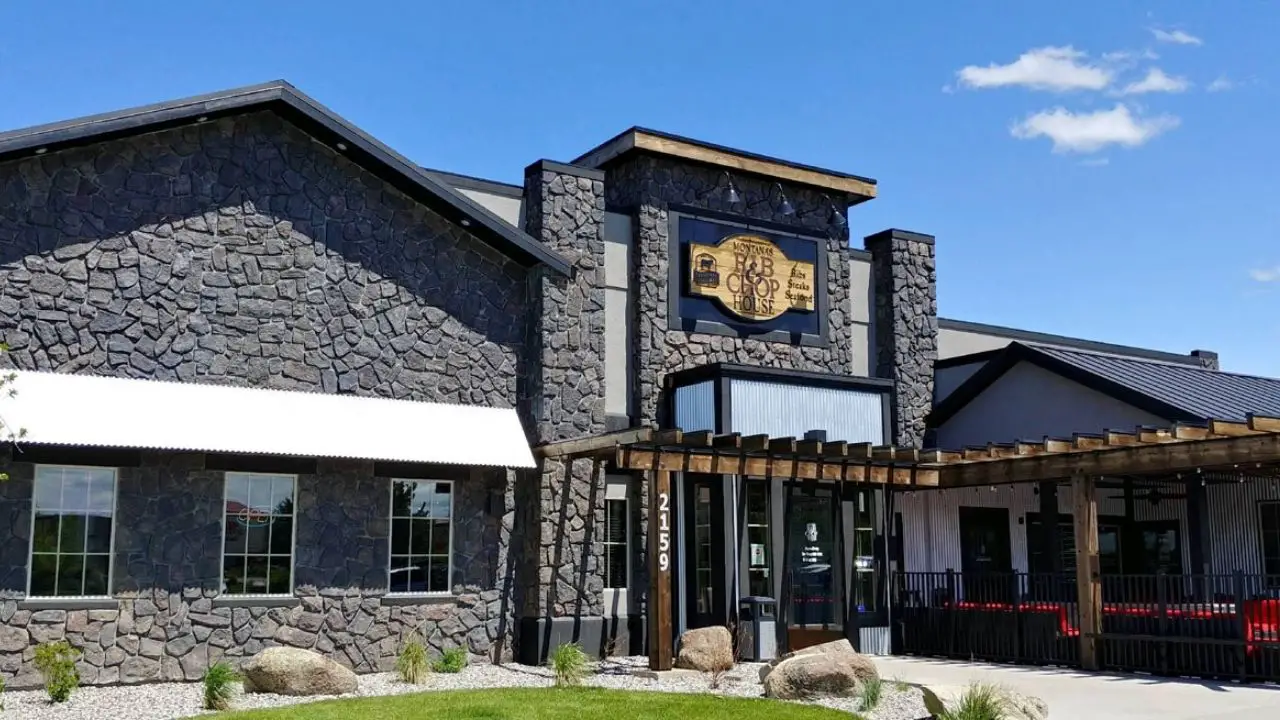 Our culinary journey concluded at Montana's Rib and Chop House in Billings. While I indulged in their award-winning baby back ribs (a rare non-vegetarian treat for me), my partner savored the premium steaks. It was a fitting end to our gastronomic adventures, celebrating the diversity of flavors we had encountered on our journey. TripAdvisor | Google Maps
From rustic cafes to elegant dining, our road trip was as much a journey for our taste buds as it was for our spirits.
Conclusion
As we parked our car back home, our journey from Texas to Montana seemed like a beautiful dream we had just awoken from. Each mile of this road trip brought us closer, not just to each destination, but to each other and to the myriad of cultures and landscapes that make up this vast country.
Personal Insights: Our journey was sprinkled with laughter, occasional debates over map directions (my partner always won), and shared awe at each new sight. From the architect's joy at discovering hidden structural gems to the digital marketer's excitement in capturing each moment, our professional lenses only enhanced our experience. The vegetarian meals along the way were not just about food; they were about discovering new ways to enjoy and respect local traditions and flavors.
Memorable Moments: One unforgettable moment was in Sheridan, Wyoming, where we accidentally joined a local celebration, mistaking it for a historical reenactment. The locals' warmth and the unexpected participation in their festivities became one of our most cherished memories.
Remember, it's not just about the destination, but the journey and the countless stories you'll gather along the way. Safe travels!
FAQ of the Road Trip From Texas to Montana
1. What is the best time of year to take this road trip?
Answer: We found spring to be ideal, with its mild weather and blooming landscapes. However, autumn can also be a great time to enjoy the changing colors and cooler temperatures.
2. How many days should I allocate for the entire journey?
Answer: We recommend at least two weeks to fully enjoy the journey without rushing. This allows for ample time at each major stop and some flexibility for spontaneous detours.
3. What are some must-see attractions along the route?
Answer: Definitely don't miss the Garden of the Gods in Colorado Springs and the Bighorn National Forest in Wyoming. Each stop has its unique charm, so research ahead to align with your interests.
4. What kind of weather conditions can be expected during the journey?
Answer: Expect a range from mild to cool temperatures in spring and autumn. Always check the weather forecast before each leg of your journey for any unexpected changes.
5. How can I ensure safety while traveling through less inhabited areas?
Answer: Keep your fuel tank at least half full, have a map or offline GPS as a backup, and stay informed about the areas you are traveling through. It's also wise to inform someone about your travel itinerary.
Share Your Thoughts
Have you ever taken a road trip from Texas to Montana? So, it would be perfect if you shared your experience with other travelers who want the same experience. You can share your thoughts about the road trip from Texas to Montana and your recommendations about this route by using the comment field below.